Are ANYHILL Electric Scooters the Future? How Do They Actually Work?
It is possible that you have good memories of riding a scooter as an adolescent. Before purchasing a bicycle, you could only ride down the street in front of your house on one of these fragile two-wheeled scooters for the sake of independence. Until recently, the majority of people retained the notion of a scooter as a child's toy.
Is this, however, accurate?
Check out how electric scooters are now operating and what they may be used for besides weekend fun.
The popularity of electric scooters is rising
Over the last two decades, the popularity of electric kick- or push-start scooters has steadily risen despite the fact that they have been around for a long time. The most major development in e-scooter design and marketing is that children are no longer the primary target audience.
Anyone looking for an alternative form of transportation in a metropolitan region, as well as young professionals, might benefit from this service.
This kind of um 1 vehicle's appeal may be Its design is more fashionable and lighter in weight: 29.7lb. Additionally, electric scooters seem to be easy and accessible technologies that are much easier to operate.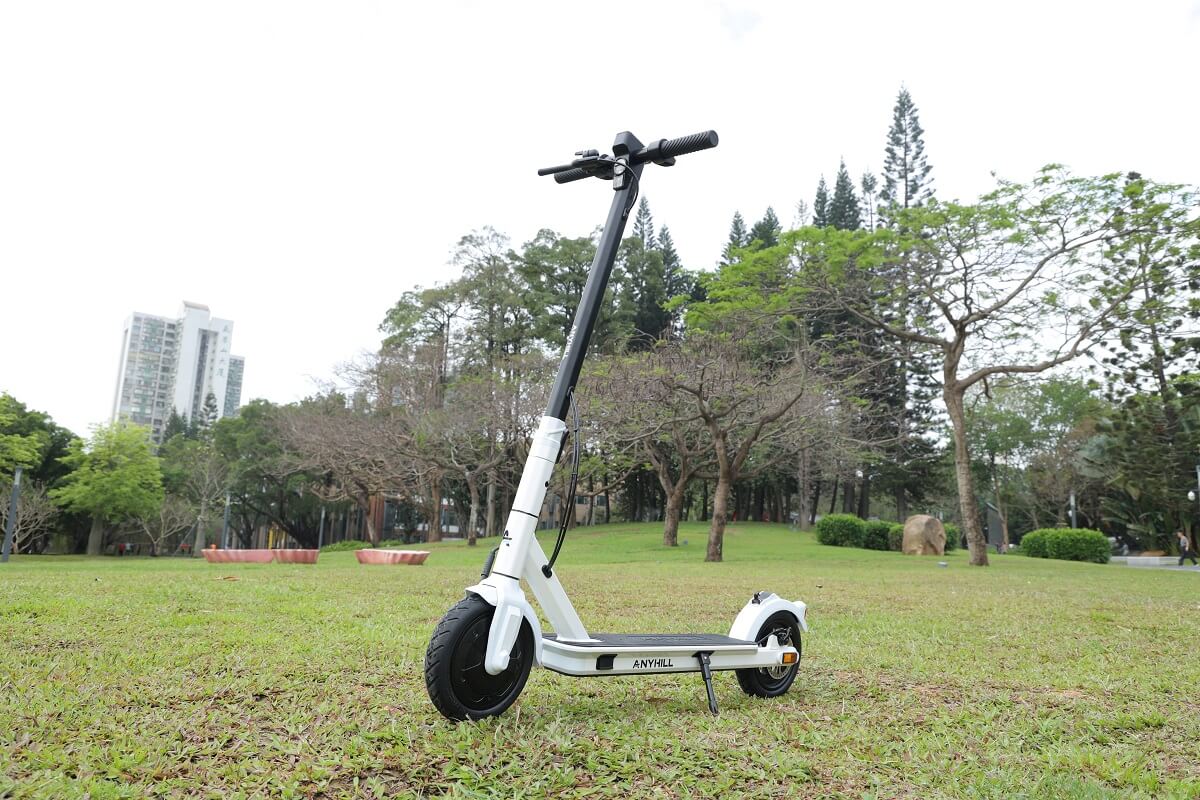 Electric scooters: how do they work?
An electric scooter is much like its non-powered sibling when it comes to personal mobility equipment in terms of simplicity.
T-stem handlebars with throttles and hand brakes, two wheels (though some variants have three or four), front and rear suspension in their most basic configuration are the most common features of scooters. Foldable scooters are common and some models even include seats.
When it comes to transportation options, um 2 scooters can't be beat for their wide range of capabilities. Too many alterations to the design will turn them into something entirely different. Even the tiniest modification in one of these important areas may have a significant impact on total performance.
Battery
E-scooters employ a variety of batteries, the most prevalent of which are Nickel Metal Hydride, Lead-Acid, and Lithium-ion. ANYHILL uses Dependable LG 18650 Battery. Our custom battery pack adopts an enhanced safety structure with stronger shock resistance, flame retardancy, and LPX7 water-proof capability. Designed to be powerful, safer to use, and lighter to carry.
Safety
Like other personal e-vehicles, such as hoverboards and self-balancing unicycles, the um 3 rider determines how safe a device is. Triple Riding Modes Come and try a new way of riding kick scooters! Triple riding modes fully guarantee driving safety for children.
The Ending Thoughts
Toys that have gone from being for children to necessities for adults are rare and far between in our culture. Considering the public's demand for more sustainable mobility choices, ANYHILL Electric Scooters are the Future!