With winter approaching, you may be wondering what to do with your Anyhill electric scooter.
Some electric scooter enthusiasts wonder if they can get out and ride their scooters in the cold winter months if their daily routine includes going out to ride them in the park every day. If this is the case for you, then you have come to the right place.
Here, we have listed some tips for you to use electric scooters in winter. Tips and tricks for using electric scooters in winter. You should always keep your electric scooter in your garage or somewhere else to keep it safe from the weather elements. You should make sure that you store your electric scooter's battery properly in a dry, cool and light-proof place to avoid damage due to humidity or temperature.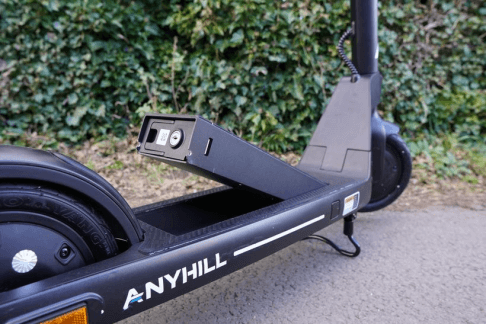 Things to Consider When Storing Your Electric Scooter
Putting some questions and doubts when worrying about scooters is always a little bit of it. You might even want to talk to some of your friends who have had this experience.
You may think that getting an electric scooter fully charged is a simple task, but it really isn't. It's important to be careful. Here are three things you can do to keep your electric scooter safe and in good working order over the winter and the months beyond.
Identify What Type of Battery Your Electric Scooter Has
When you purchase a scooter, you may be presented with a box that says "Battery Pack" or similar. This is the battery pack that is used for the motor and the lights. If you are not sure if your electric scooter has a battery pack, here is how to tell: On most models, there are two small square metal plates that are either flush with or extend slightly from the side of the scooter. These plates are attached to the bottom of the battery pack. They are called "battery plates.
It is important to keep in mind that not all electric scooters have the same type of battery. There are two types of batteries used for these two-wheelers, one of which has its own requirements.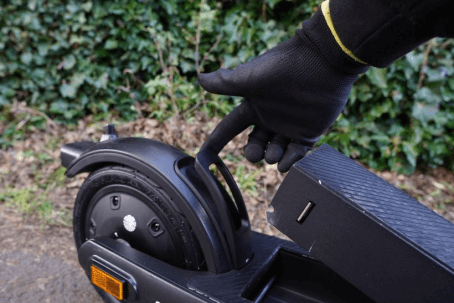 For Lithium Batteries
The batteries have to be charged every six months. If the batteries are used and stored correctly, the risk of a fire is very low.Anyhill electric scooter has the Li-ion batteries.
For Lead Batteries
Lead-acid batteries need to be maintained more frequently than those with Li-ion batteries. It is important that these types of batteries are kept cool and dry in places where there are no high temperatures to shorten their useful lives. It is a good idea to keep them out of the sun on certain occasions.
Charge the Battery Properly
It is important to consider that if you have a lithium battery, the frequency with which it will discharge will be higher in warmer climates and less on cold days.
It is advisable to charge the battery of an electric scooter according to the instructions in the manufacturer's manual. The battery for this type of vehicle is expensive, so it is important to charge it correctly and prevent it from degrading. It is not a good idea to store an electric scooter with a fully charged battery. Before storing the electric bicycle, the battery should be charged at least 75%. It is recommended to charge it up to 80%. The temperature is also important when storing an electric scooter. The temperature at which the batteries should be stored should be 32 to 68 F (0-20 C).
Don't Leave the Battery in Your Electric Scooter
A very common mistake that people make is that they store their electric scooters without removing the batteries. Battery contacts could corrode from condensation buildup caused by changing temperatures.
You should not only remove the battery from your electric scooter but it is also recommended that you use a little grease to prevent the contacts from corroding.
Clean Your Electric Scooter
Once you've taken steps to care for your battery, it's time to clean your electric scooter before storing it for the winter. Be sure to remove any buildup of dirt, dust, water, and mud to prevent your scooter parts from corroding.
Cleaning Your Scooter Before Storage
In the previous point, we showed you how to clean the electric scooter, but now we will show you how to clean it even deeper. If you know how to disassemble your electric scooter, it's a good idea to separate the parts for a more thorough cleaning.
Top Ways to Store an Electric Scooter
Now that you know the most important things to do before storing your electric scooter, it's time to choose the ideal place for it. Compared to the bikes,scooters is easier to be stored.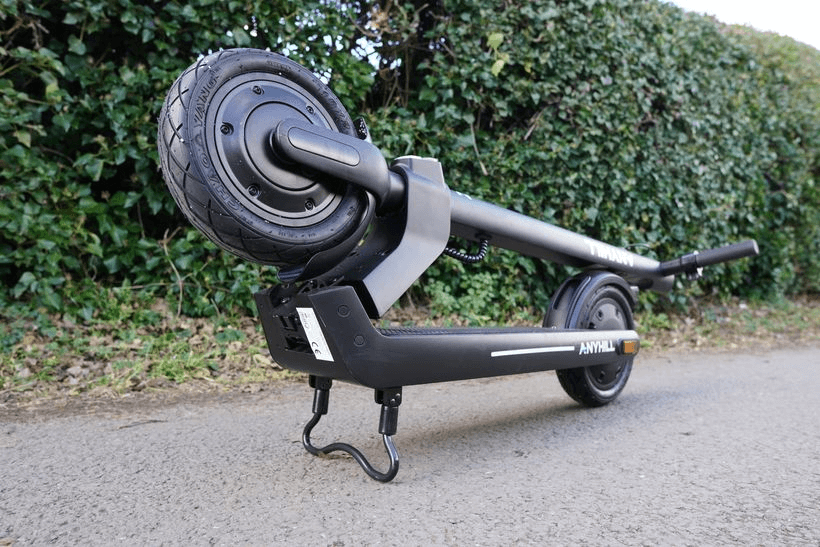 Storing E-scooter in a Garage
One of the most common places that electric scooter owners use is the garage. However, the conditions inside the garage can influence how you will store your vehicle:
Use a waterproof cover: This is necessary if the generation of debris or dust is very common in your garage. Put your scooter on a floor rack: This is ideal if your garage is spacious enough.
Hang your electric scooter: Not all garages have enough space, especially if there is a car inside. In those cases, you could hang the electric scooter from the ceiling using a pulley. You can also hang it on the wall with a wall mount.
Storing E-scooter in an Apartment
Many people use wall mounts to hang their electric scooters because an apartment might not be large enough. It is important that you consider the size of your apartment as well as the weight of your vehicle. If you have a little more space, then a good idea would be to place your scooter upright in your apartment where it will not be an obstacle for anyone.
Storing E-scooter on Balcony
Storing your electric scooter on your balcony is a good idea whether you live in a townhouse or an apartment. Make sure to cover the e-scooter with a waterproof cover to protect it from the cold winter weather.
Conclusion
The winter can be very long for people who can't go without riding their electric scooters. You already know how to properly store your electric scooter during the winter, so you should not have any worries when you take it